The Valley Center History Museum is currently closed for remodeling. 
The History Museum will reopen Tuesday, December 8, 2015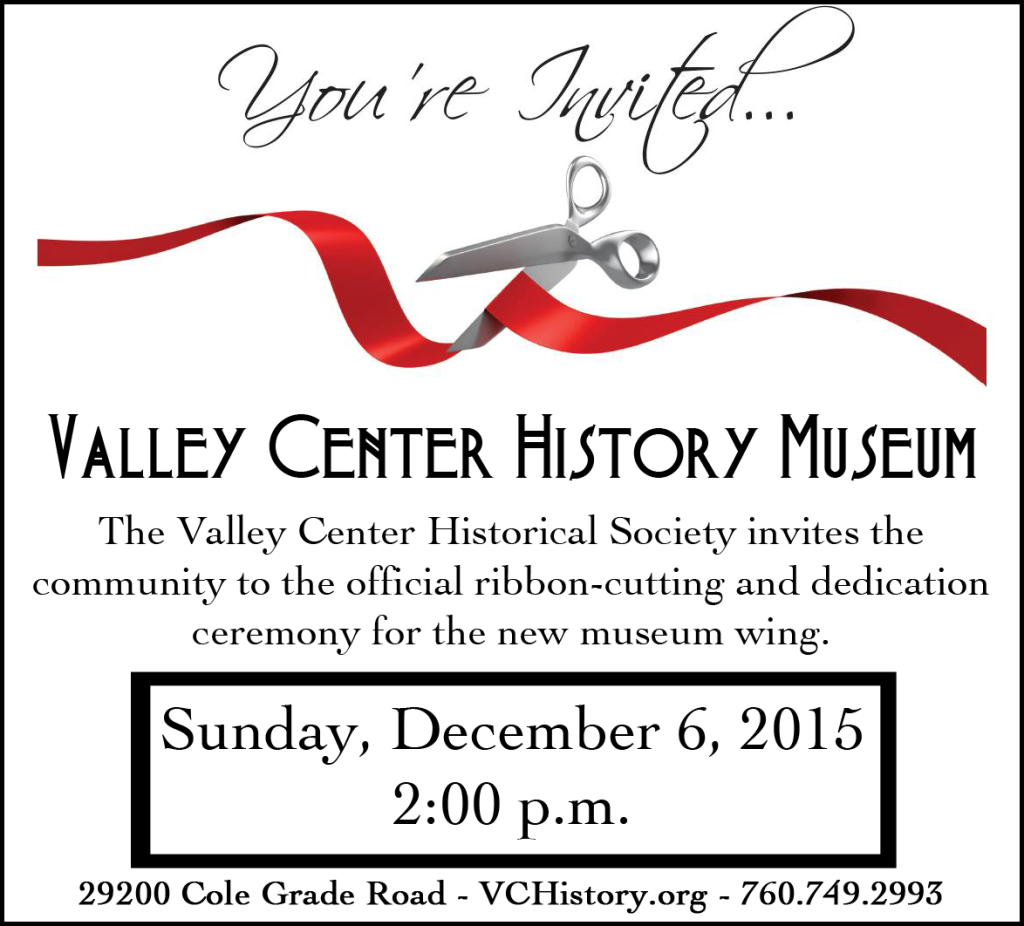 ---
Valley Center History Museum
Valley Center, California – San Diego North County
Discover one of San Diego County's oldest and most surprising towns
Home of the famous California Grizzly Bear!
Please use the menu above to view our Exhibits and local Historical Sites.